L3: all yours
company in
a software. Many production and trading companies know the problem: their software environment consists of several independently acting solutions for different business processes. All data must be created several times – for the receipt of goods, for the offer, for the warehouse. That costs time and nerves.
Our ERP and merchandise management system L3 for production and trade, on the other hand, covers all relevant functions at once: All steps from purchasing to production and the administration of your customer data to logistics and sales are securely and conveniently networked with each other .
Communicate directly with your customers and prospects, deposit important information immediately, all without long searches?
Our CRM system is the central contact point in L3 especially for retail companies:
Your contacts can be created as ongoing projects with follow-up
Documents can be easily stored and always found
Document management system for safe keeping of your document stocks (paper and electronic files)
E-mail module with connection to Microsoft Outlook for additional communication options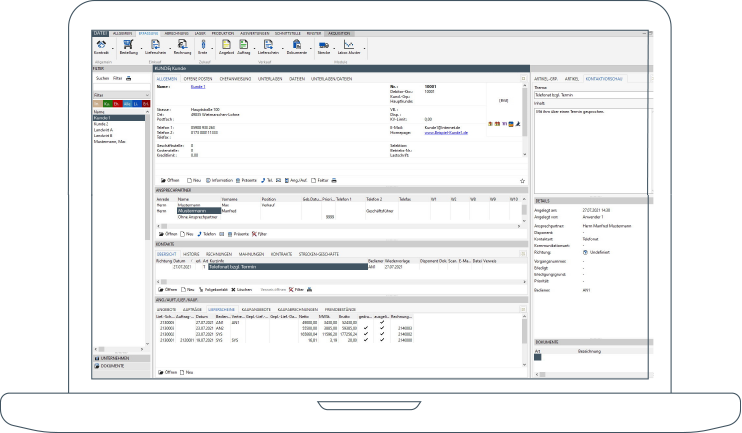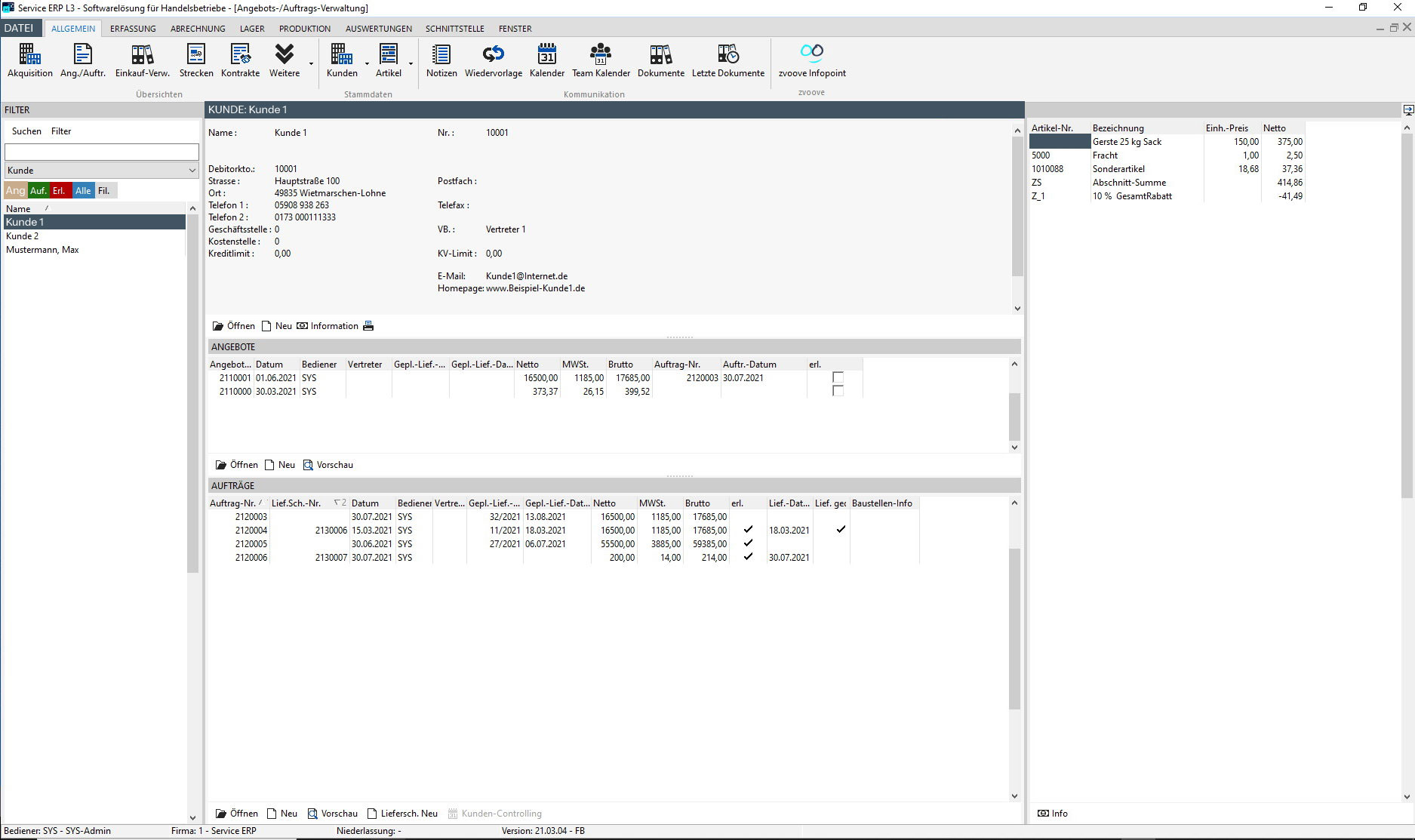 In L3 you create and manage your offers and order confirmations simply and easily. Design the layout freely and use various functions, such as e.g.:
Section totals
variable bookmarks
Package deals
Retrieval of article ranges
Selection of price tables
Balance Checks
Data exchange &

Interfaces Data exchange via

EDI interfacesIn
L3 exchange data seamlessly with your partners via the EDI interfaces.
Logistics –
Interfaces
Within L3 you can activate numerous interfaces that optimize your everyday work, especially in the area of ​​logistics and forwarding.
Use e.g. B. Interfaces to the shipping service providers UPS and DHL in order to electronically transfer delivery notes without detours.
L3 –
Connect
In L3 you exchange data seamlessly with your partners via the EDI interfaces. learn more
Individuelle Schnittstellen für Ihre Softwareumgebung? Machen wir gerne!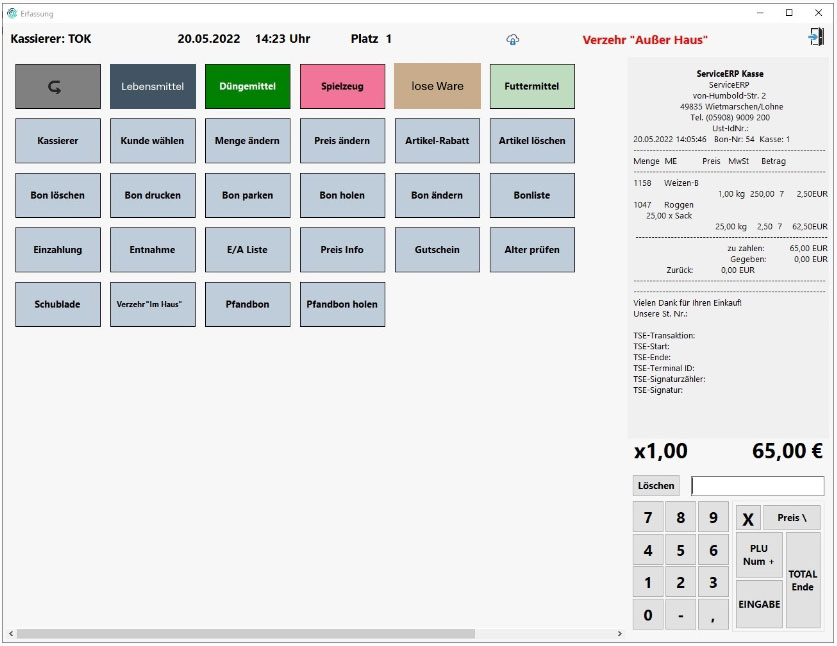 L3 POS system (PoS)
& TSE
The stand-alone POS system is our professional solution for cash sales accounting in retail.
Through regular updates, you are always on the go in compliance with the law and benefit from constant improvement of the checkout.
Your article and customer data are maintained through full integration in the merchandise management software L3.
With our POS system, you can easily meet all the requirements of the KassenSichV.
L3 APP:
Picking –
simply mobile
With the Service ERP L3 app, you network the scan data directly with your merchandise management system when receiving goods, in the warehouse or on delivery – simply mobile and fully automatic.
Thanks to the smart app, your order pickers quickly get an overview of upcoming tours
Duplicate picking on different devices is excluded from the outset
Operational evaluations

at a glance.
Keep an eye on everything: goods deliveries and stocks, item movements and delivery cycles, sales and earnings. Numerous evaluation and analysis functions await you in L3 so that you can always keep an eye on your business key figures:
Create supplier reviews,
perform inventory evaluations,
Check item inventory lists and more