Your path to the digital
future
has our full support.
For us, being a partner to the agricultural industry means being there when you need us. In the development of products that make your everyday life easier and increase your chances of being competitive.
For advice when it comes to your digital future. When selecting the right modules for a software environment that is tailored to your individual needs. When training your employees. And of course, if questions, ambiguities, uncertainties arise.
Rely on Service ERP's support program.
ANALYSIS
NEEDS DETERMINATION
Our consulting service ranges from analyzing your current software situation and determining your needs to configuring the optimal L3 software solution.
Olectionsedia inctisit que nonsequia del excea ve-lest enihit, omnis velesti atque debis reritio rerna-me volupis dolupis aut eum repudae
With our server hosting, together with our IT partner Wocken-IT©, we maintain and maintain your IT infrastructure according to the latest standards.
Thanks to our managed hosting solution, the server, database, VPN and all Microsoft Office programs are part of L3. So sit back and relax Sioren ienissit harum ipictur Vitibus doluptio officite eosae re diciis ut doluptatur abo. Name nuscidem.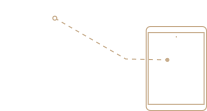 The software is not responding as it should? Are you unsure about using a specific L3 module? We're sure to find a quick solution for you!
Service-Hotline: 0000000 00
Log in for remote maintenance of your system by one of our IT specialists.