 L3 special functions

for agriculture.
Regardless of whether it is a mill, seed and animal feed producer, third-party trader or broker: L3 has a large number of functions for companies in the agricultural sector that make their business more successful. With decisive details such as the administration of purchase and sales contracts or the professional processing of third-party transactions.
Talk to us about which functions you are particularly interested in!
If all types of raw materials are to be calculated correctly – including later deductions in terms of quantity and value – our L3 accounting module for raw materials acceptance comes into play. The acceptance slips take into account all purchase and billing parameters from the master data for raw material acceptance.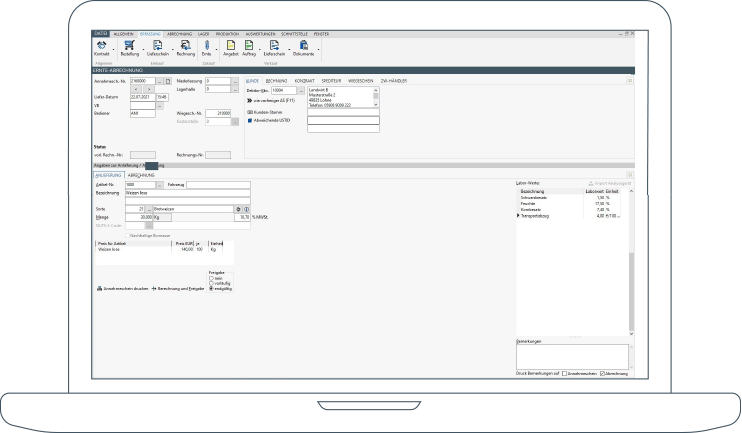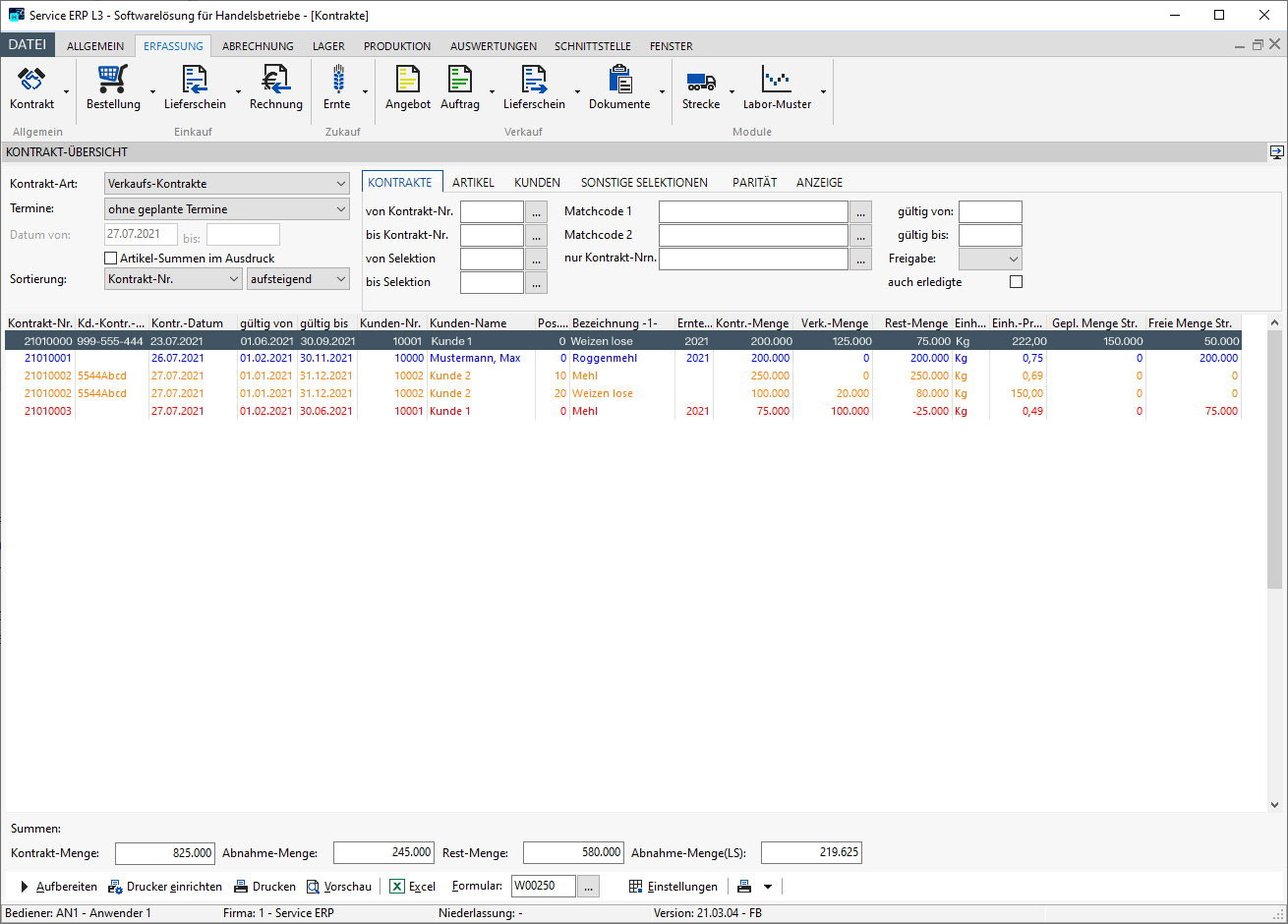 In our L3 you use professional contract management, which gives you permanent insight into your contracts and contact income.
Create any number of purchase and sales contracts with different information
You can easily customize the design of the contract confirmations. A contract is updated fully automatically when the document is entered.
Cover contracts also show you how your purchase contracts are distributed
Our third-party trading module offers you one of the most extensive additions to the main solution L3. Use the possibilities:
For the entire processing of your drop shipments for raw materials and finished goods
Assignment of suppliers and customers to contracts
Automatic queries to assign contracts to a leg
Colored markings for the current status of the route,
Duplicate existing routes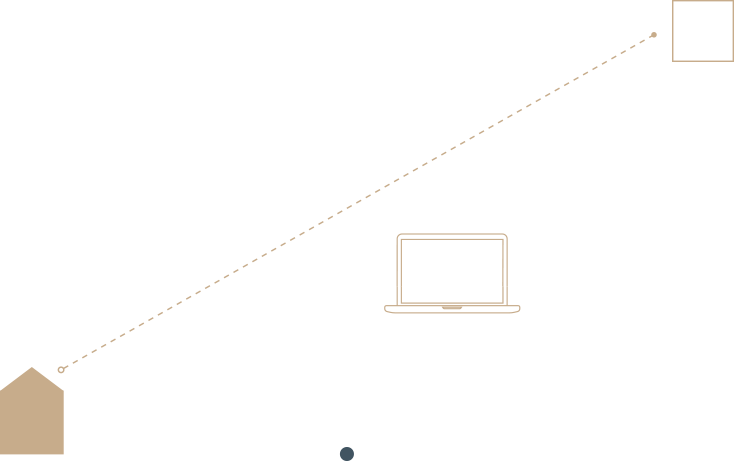 With our Scales Online module in L3, you can transfer weights from weighings directly from a weighing terminal. Your advantages:
The subsequent entry of the weighing slips is not necessary, since these are printed directly from L3.
Easily generate raw material acceptance slips, purchase invoices and sales delivery slips.
No additional third-party scale software required: You save costs permanently!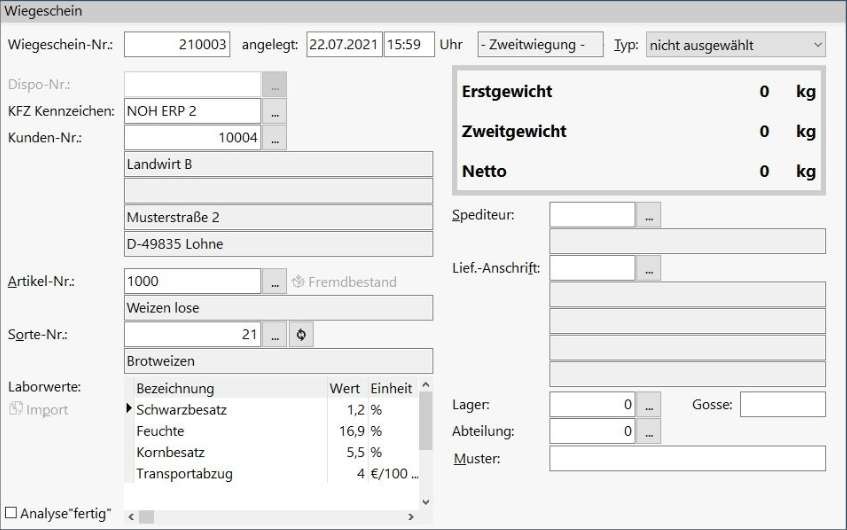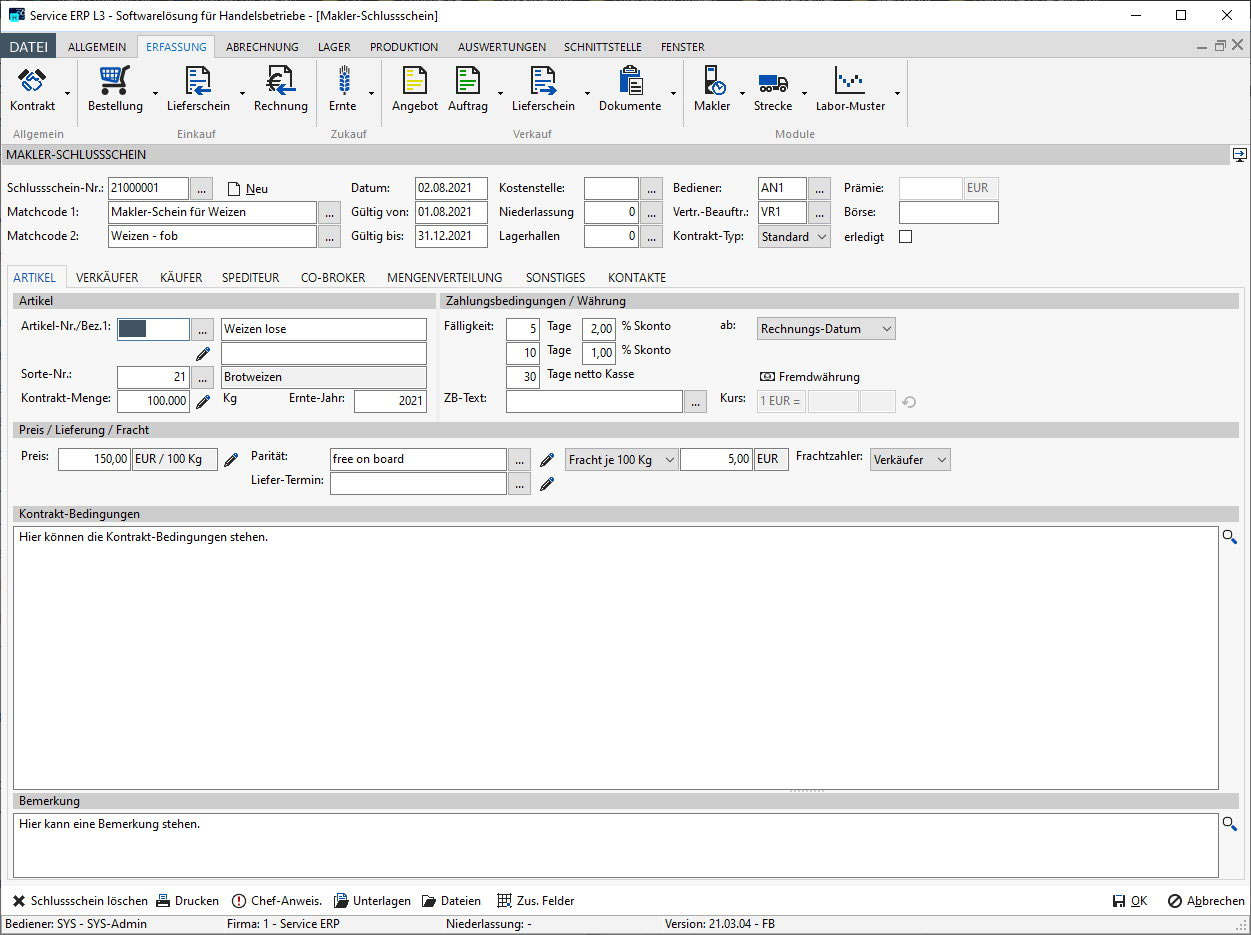 Broker Module
With our module specifically for the brokerage business, you can easily create contracts for sellers, buyers, freight forwarders and co-brokers as well as brokerage contracts.
All important information, payment terms, longer additional designations and contract terms are recorded.
The contract slip evaluation gives you an overview of all contracts that are still running or have already been processed.
Ongoing forecast of commissions to be expected or quantities to be processed.
Our laboratory book module in L3 enables you to record and record laboratory analyzes determined via a separate entry mask.
Including import of laboratory values ​​from laboratory analysis devices
Easy creation and use of your self-defined laboratory value calculator.
Further information can then be added to your recorded patterns.